Retail Products
Quantil is one of the leading suppliers of young plants to garden centres in the UK and Ireland.
With over sixty years of agricultural and horticultural production our expertise ensures customers can be confident they will receive plants of the utmost quality. Our aim is to supply customers with products that are at the forefront of market trends.
Focused on quality
We offer over 200 varieties of plant, giving gardeners the opportunity to grow both traditional and unusual types of plant. We pay keen attention to growing trends and cater to those markets. All our plants are carefully selected and expertly cultivated to give customers the best possible growing results. Our experienced team endeavour to supply products at the optimum stage to give clients value for money and to ensure a longer shelf life in store.
Strip Vegetables

90 varieties

Pot Vegetables

60 varieties

Grafted Vegetables

19 varieties

Sleeved Wallflower

9 varieties

Sweet Potatoes

4 varieties

Dynamite Chillies

12 varieties

Connoisseur Sweet Pea

15 varieties

Carry Pack Strawberry

4 varieties

Carry Pack Sweet Pea

4 varieties

Heritage Tomato

10 varieties
Efficient service
Our team of office staff spend time getting to know our clients so we can tailor our service to your needs. Our online shop shows up-to-date plant availability, allowing clients to purchase with confidence and in their own time. We offer a flexible delivery service, delivering four days a week across the UK and Ireland.
Eye-catching presentation
At Quantil we understand the importance of packaging. We work with designers, producing labels and point of sale material that is both eye-catching and readily informative. As well as individual lock tag labels, we can supply header boards and bench tape with reserved collections, specially designed to add vibrancy to garden centres' "grow your own" areas.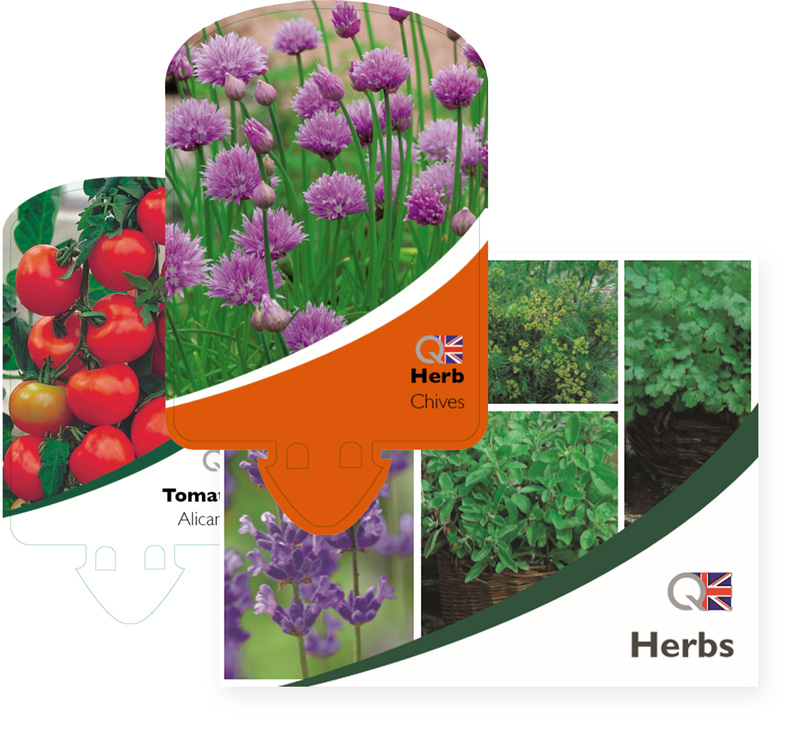 Our tips for plant care
Order little and often to keep products as fresh as possible

General Plant Care Instructions
To prevent vegetable deterioration:
Unpack immediately upon receipt.
Ensure plants do not dry out, but be careful not to overwater.
Tender plants should be kept in frost free conditions at all times and, in early season, keep in a warm area.

Wallflower plant care
To prevent vegetable deterioration:
Unpack immediately upon receipt.
Ensure plants do not dry out, but do not stand in water. Instead, mist the leaves lightly.
Quantil web shop
Order online with our easy and convenient web shop. Sign up now to gain access to live availability and efficient ordering.
Find out more
Keep updated
Sign up to receive our weekly availability lists