Commercial Growing Services
Quantil provides young plant raising services for UK commercial growers.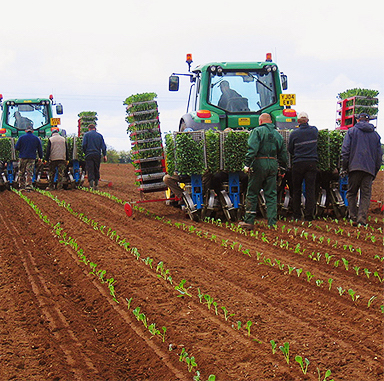 Commercial Growing Services
With sixty years of farming experience, we understand the needs of the commercial grower first-hand. We set up our horticultural business alongside of our agricultural business in 1994. Since then, Quantil ltd has doubled in size and we continue to grow ever larger, investing in new facilities and technologies as we evolve. Our nursery team has been together since the beginning of the business. Not only are they responsible for overseeing the cultivation of over 100 million plants a year, they are dedicated to building strong and lasting partnerships with our customers.
Our products and services
Today, with over 14 hectares of glass, we have the capacity and expertise to cater to each customer's unique needs. We currently grow a wide range of brassicas; we continue to flourish as one of the UK's largest growers of bare root wallflowers; and now also count lettuces, leeks, and strawberries amongst our products. We grow according to contract, allowing us to put the needs of the customer first.
We begin the sowing process earlier than most, commencing in January with heated sowings and ending in October for overwintered crops. This helps to ensure we are able to supply plants throughout the year, in accordance with our customers' growing schedules.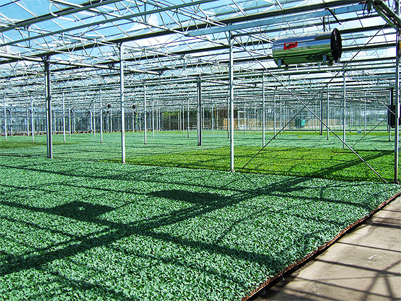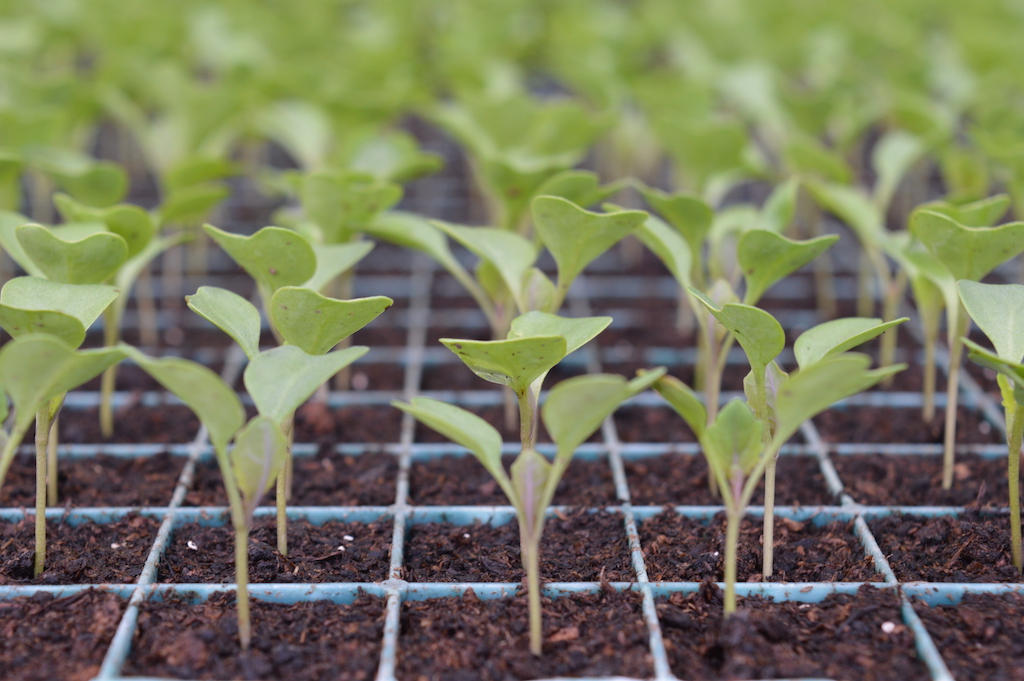 Committed to high standards
We pride ourselves on the quality of our plants, adjusting our techniques accordingly to ensure each has strong fibrous roots. Our agronomist provides excellent support to our experienced team, keeping us abreast of the latest chemical treatments and growing techniques. We source all our growing materials from leading suppliers, and use only accredited peat. We maintain high standards of hygiene in the nurseries, which are audited annually by Global Gap. Full traceability is available for all our plants for growers assured audits.
Brassicas
Sprout

Cabbage (all types)

Cauliflower

Kale

Broccoli
Leeks
Early heated leek production - blocks and modules
Tray cell sizes
We use GPG trays, which is the standard growing tray for the industry.

126 & 216 cell
These cell sizes are used for early production and overwintering.

345 cell
Size used through the main planting season.

600 cell
Leeks only - limited availability on this cell size.

Meet the
production team
Fiona Houghton
DIRECTOR - SALES ENQUIRIES
Phone: 01704 880370
Stuart Blackhurst
NURSERY PRODUCTION DIRECTOR
Phone: 01704 880370
Send the Production Team a message
Fill in the short form below and a member of the team will get back to you.