Streamline your orders
Quantil web shop
Our fully responsive online ordering system is now available!
Efficient, streamlined ordering
Our online web shop is now available and feedback from our customers already using it is extremely favourable.
Customers using the system have highlighted the convenience of almost certainly getting the delivery day they requested as the order imports into our order input system almost immediately.
The new web shop has allowed me to place orders so much quicker, and also keep track of my previous orders and expenditures. I don't know how we managed without it before!

John Collins, Almondsbury Garden Centre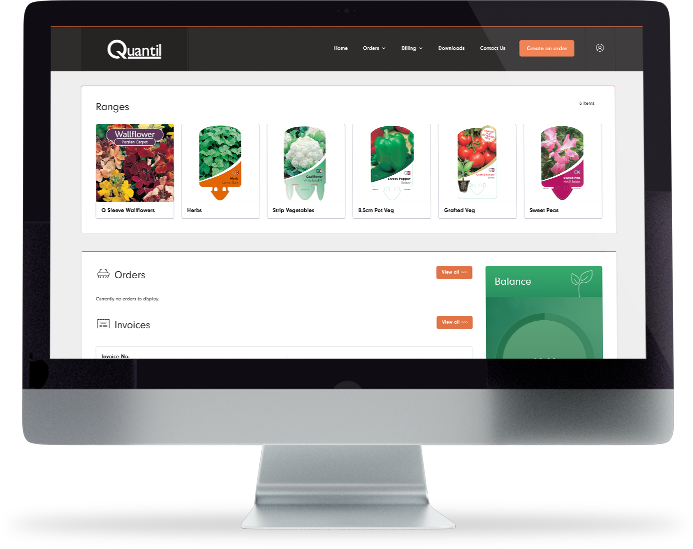 Make orders, view invoices and more
Our web shop has been developed to be fully responsive, allowing you access wherever you are. The shop gives you access to live availability data and allows you to create your orders via PC, laptop, tablet or smartphone and to receive order confirmations to your preferred e mail address.
Through your personal dashboard you can:
place and view orders
view your invoices
view credit notes
view up to date account balance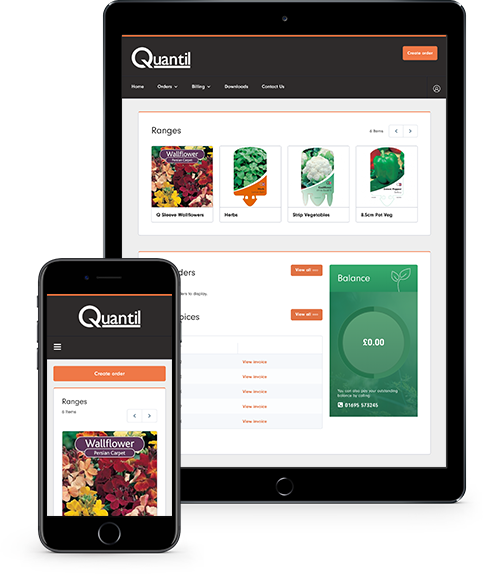 Sign up today
Ready to improve your own ordering process? Sign up today to create an account for your business and start ordering.
Keep updated
Sign up to receive our weekly availability lists